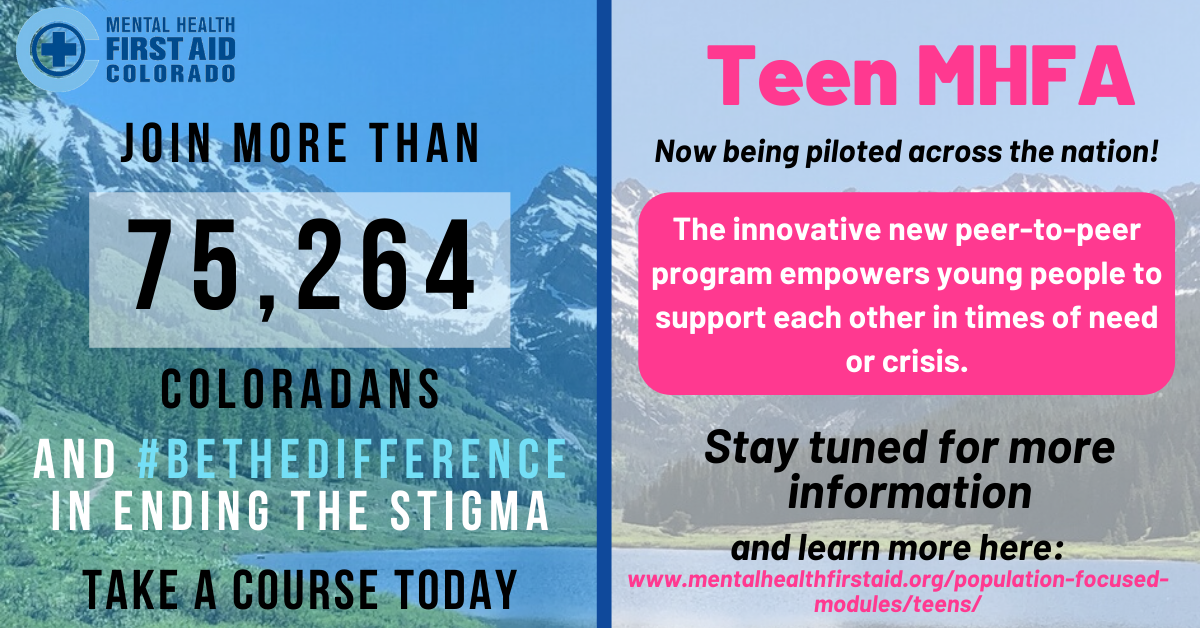 Mental Health First Aid Colorado promotes and supports mental health education and wellness for Coloradans.
Apply for our April 7-9 Adult MHFA Instructor Training!
Mental Health First Aid Colorado will be holding cost-covered Adult Mental Health First Aid (for adults assisting adults) instructor trainings on April 7-9 and May 5-7. These opportunities will be delivered virtually and participants will be certified to teach both in-person and virtual MHFA. Participants must commit to teaching at least two classes for underserved populations in the year following the training. Please email your completed application to Paige Warren at pwarren@mhfaco.org. Applications for our April training are due Friday, March 12. Click here to apply!