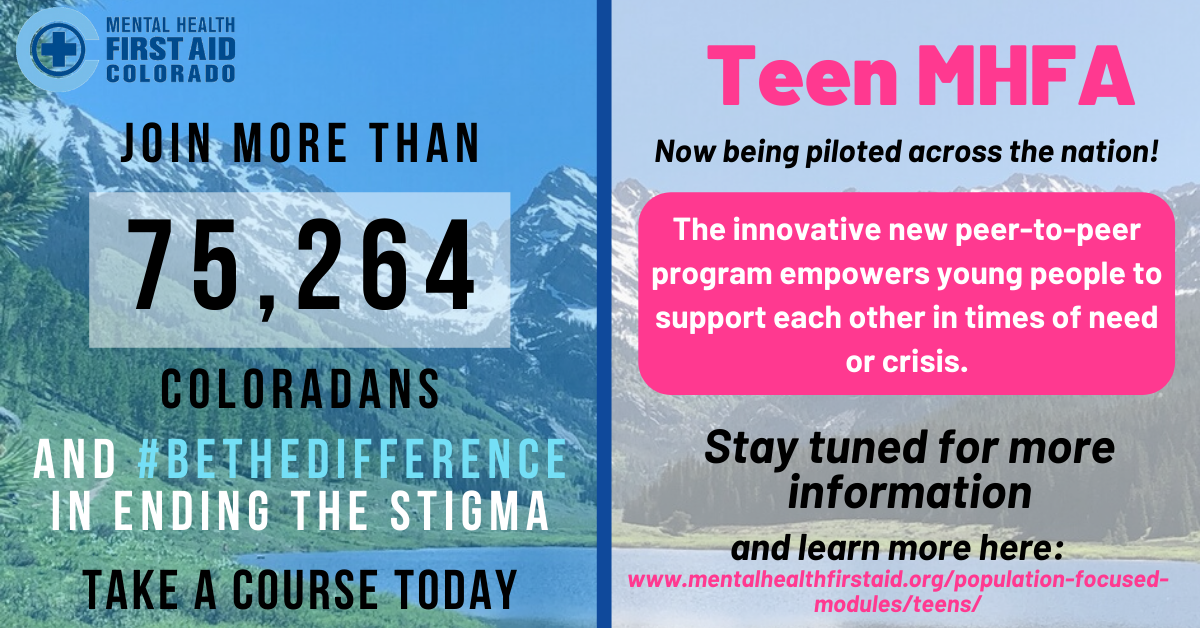 Mental Health First Aid Colorado promotes and supports mental health education and wellness for Coloradans.
Class Cancellations Due to COVID-19 Please note that many classes are cancelled due to public health concerns surrounding COVID-19. Please check your email for cancellation notices or visit www.mhfaco.org/findclass for more information. Thank you for your understanding.
Read Our Latest Newsletter! See what's happening across the state and read more about the latest updates with funding, the new curricula rollout, and more here: March 2020 Newsletter.
Please note that some of these upcoming events (such as the NatCon MHFA Instructor Summit) may be cancelled due to COVID-19 concerns.