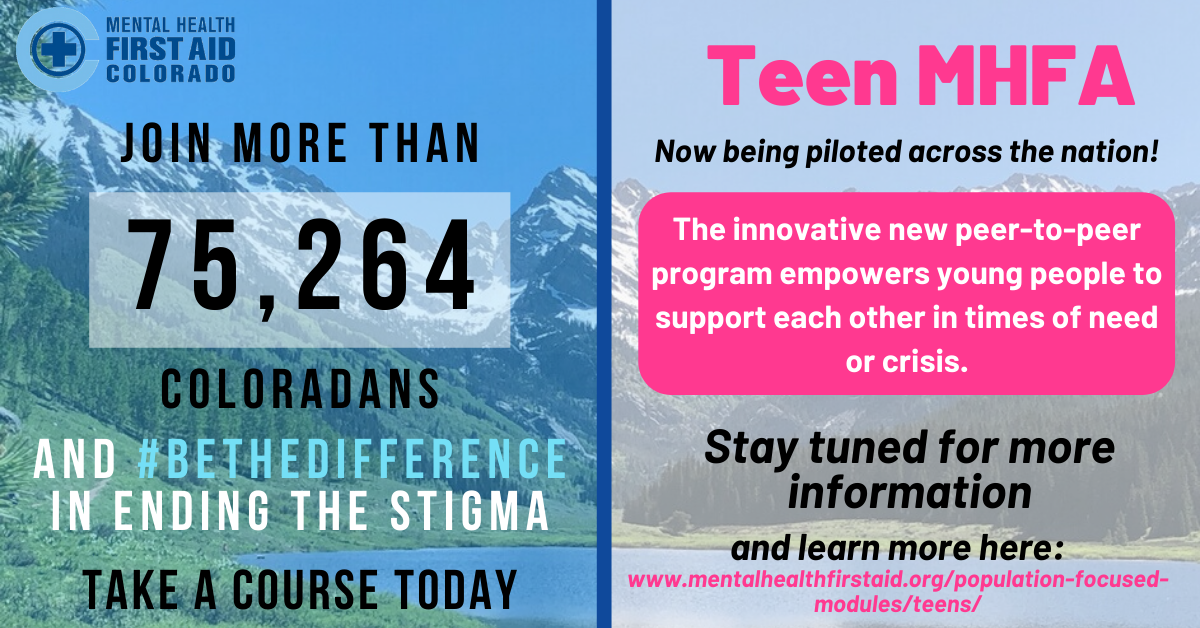 Mental Health First Aid Colorado promotes and supports mental health education and wellness for Coloradans.
Apply for our September 8-10 Adult MHFA Instructor Training!
Are you interested in becoming an Adult MHFA instructor? Please use the below link to apply for our cost-covered training from September 8-10. This training will be held virtually for the full, three eight-hour days. Selected individuals will receive an official MHFA USA application to complete after August 1.
All responses due by August 1.
Apply now!